RIB-safari to Saltstraumen and the sea-eagles
Go on a boat trip to Saltstraumen, the world's strongest maelstrom, where the whirlpools can be ten metres in diameter. ​​​​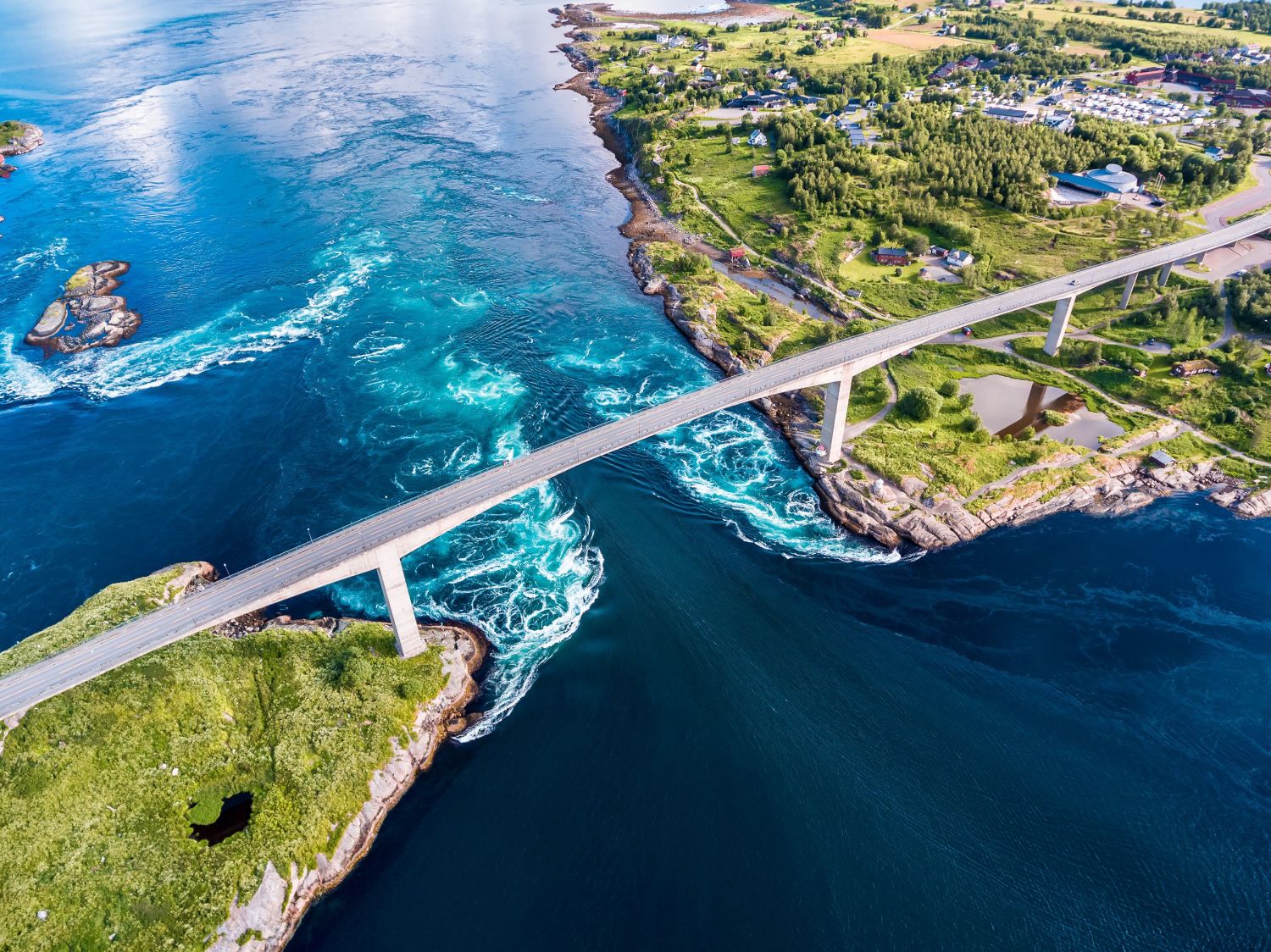 About the excursion
Departure from and return to the floating jetty next to the Havila Kystruten ship. The trip is suitable for most people, but they must be able to get in and out of the RIBs easily.
Direction: Northbound
Disembarkation port: Bodø
Embarkation port: Bodø
Time: 12:45 - 14:45
Meal: None
Level: 2 (Read more)
Season: Spring, summer, autumn (16 Mar - 24 Nov), 25 Nov- 15 Mar sale on board on request
Min/max persons: 6 - 48
Booking reference: BOON1
Price: From £ 115 per person
The tide pushes the sea in through the narrow strait and the strong current can create whirlpools that are ten metres in diameter and four, five metres deep.  These violent currents are teaming with life. Cod, saithe, halibut, monkfish and wolf fish swim in shoals that make Saltstraumen an Eldorado for anglers. The world's largest saithe caught on a fishing rod was caught in this body of water. 
The strength and speed of the current depends on lunar forces and tides, but we travel with experienced captains in solid rubber boats that get you close to and safely through the maelstrom. 
At all time, the RIB tour will be adapted to the weather and waves, and the route varies depending on the conditions and seasons. You will be seated, and you will be provided with a flotation suit, gloves and goggles. The captain will make sure that you are OK and stops along the way to act as a guide. 
Sea eagles are often seen. The world's largest population of this fascinating bird of prey is found in this area. The white-tailed eagle is Europe's largest bird of prey and hovers over us with a wingspan that can exceed 2.5 metres.
Other excursions from Bodø